The consoles are beautifully done, rigged up for the first time in decades with functioning lighting and screens. Tetley explained that rather than reconnecting the buttons' built-in lighting, technicians had painstakingly wired new LEDs inside each individual button so that their lighting could be managed by a central Crestron automation controller. The screens themselves are LCDs dressed with a new fascia, though the original tube displays have been saved and preserved elsewhere. While we were taking pictures, the screens mostly showed off the same handful of Apollo-era displays (which were all dead-on accurate, even down to the typeface). Tetley explained that during an actual tour, the console screens will run through preprogrammed sequences of static images and video.
https://arstechnica.com/science/2019/06 ... n-control/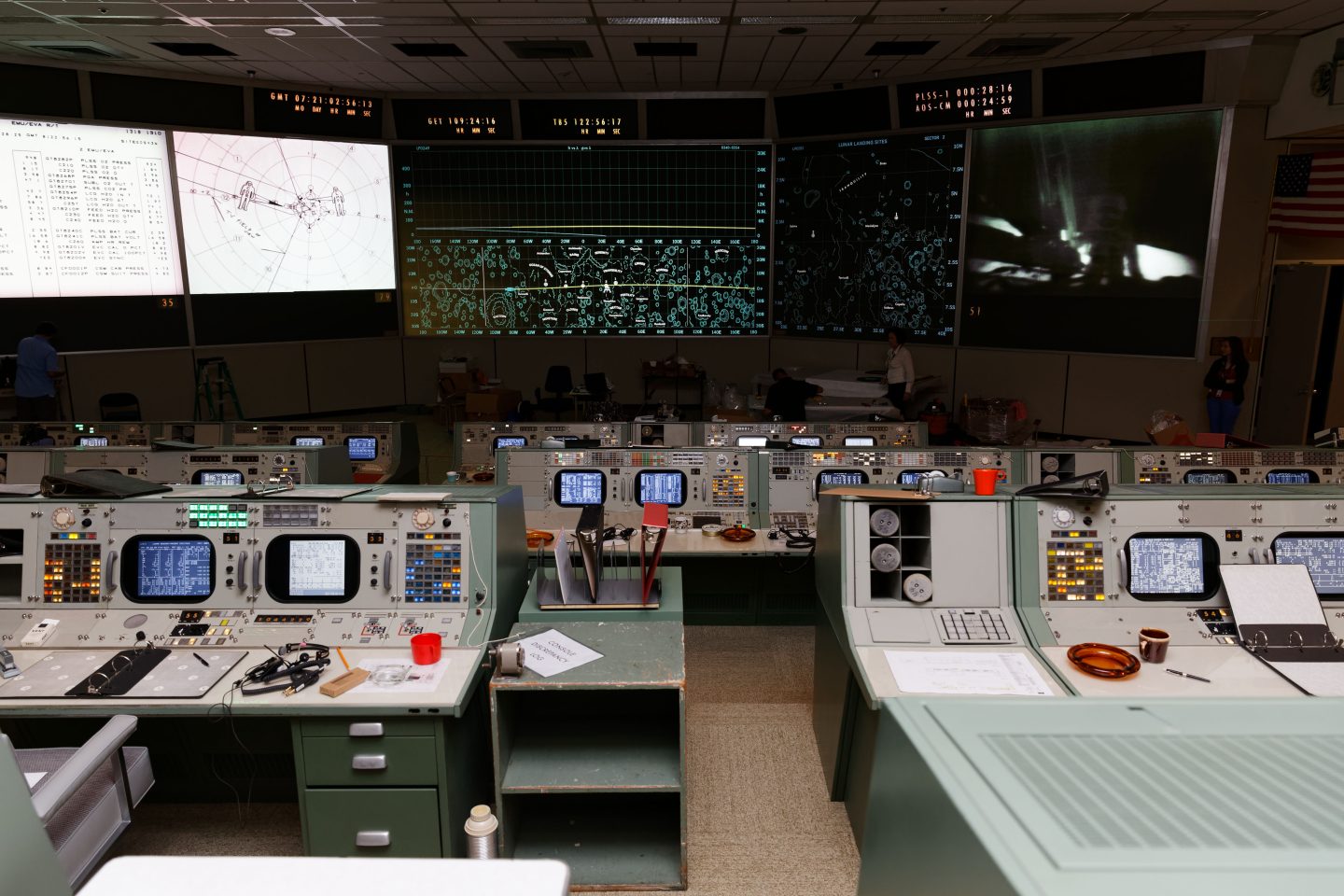 Standing at the top row of the MOCR looking forward. The consoles are all lit via internal LEDs powered by a Crestron commercial lighting system, and the positions are all dressed to appear as if the controllers had all gotten up mid-shift and walked out and left all their stuff behind.